More about our school

Veselka School was opened in 2011 by the Stichting Oekraïne Culturalis Foundation under the sponsorship  of the Embassy of Ukraine and was founded for Ukrainian children living in the Netherlands to study their native language, history, culture of the Ukrainian people, and preserve Ukrainian traditions.
Welcome to the Ukrainian Saturday school "Veselka"

Classes are held every Saturday from 12:00 to 15:00.
We work with children from 3 to 16 years. Children study in 5 groups (depending on age and level of proficiency in the Ukrainian language).
The school operates according to the course of the school year in the Netherlands with breaks for vacations, which are established in the country.
Modern school supply promotes effective learning. Materials and textbooks are selected according to the level and individual needs of students. Teachers of junior groups use methodological developments of MIOK, in the approbation of which they took an active part.
We organize a variety of thematic holidays, through which children acquire skills of behavior on stage.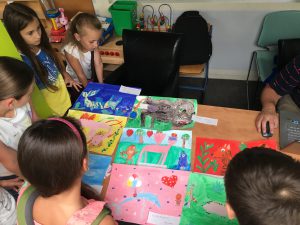 OUR GOAL
To support the little Ukrainian, to encourage, to teach and to help them to increase their sense of pride in their Ukrainian roots.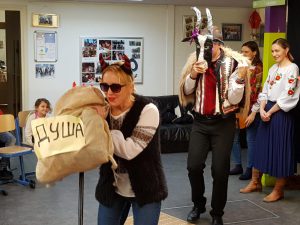 OUR VALUES
To develop the values of friendship, sense of personality and respect for the cultural and historical past of Ukraine.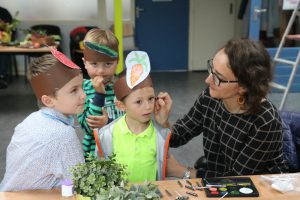 OUR APPROACH
It is never too late to learn the Ukrainian. Only for different age groups we apply different methodologies and take into account the psychological characteristics of a certain age. But the most importan thing is the right motivation.
The teaching staff of the school

Every teacher has high professionalism, knowledge of the Ukrainian language and culture, and most importantly – love for children. The staff of the Saturday school works in the mode of creative search, development, updating of the educational process in the conditions of children's education in The Netherlands.